ZERO RISK PURCHASE + FREE SHIPPING
Add Any S2 Rangefinder To Cart
Save $120 + FREE STRAP ($40 Value)
TRUSTED BY OVER
100K GOLFERS & PGA PRofessionals.
Free Shipping - Free Returns - 100% Satisfaction Guaranteed
Unlike anything
you have
seen before.
We believe self-expression is what drives the game of golf. Your style is what sets you apart on the course. This is what drives creativity at Blue Tees. With a uniquely modern design, the Series 3 Max challenges the traditional norms of what makes a rangefinder truly great.
WITHOUT
BREAKING
THE BANK.
We were tired of rangefinders that were either over priced or cheaply made. We set out to create a completely different approach. Designed with premium materials and next generation technology, we believe high-end design shouldn't come with the high-end price.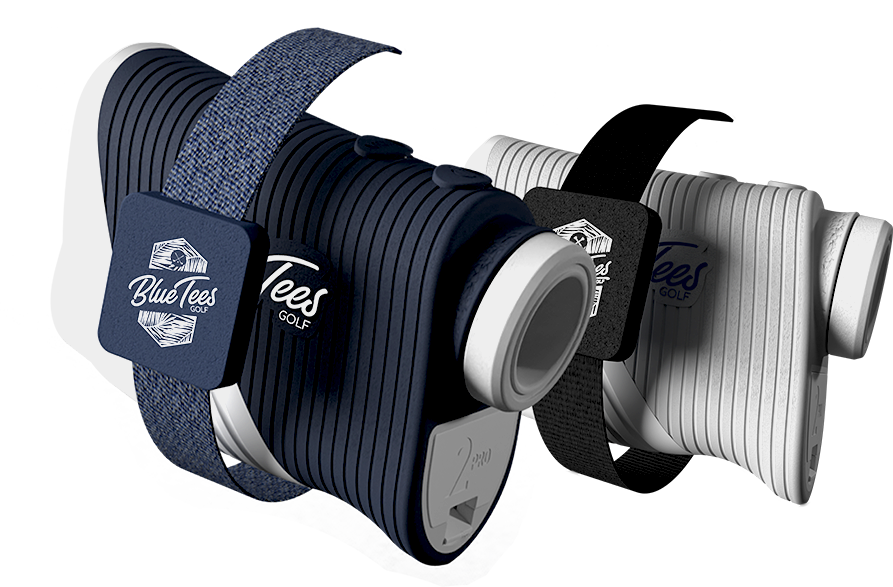 MAX OUT YOUR POTENTIAL
WITH A MAGNETIC STRAP
Paired with the Blue Tees Golf Magnetic Strap, any Series 2 Rangefinder quickly becomes an even more versatile tool on the course. The Super Strong magnets easily cling to any metal surface, including the golf cart and even your club faces.
GET YOUR GAME DIALED
IN ANY CONDITIONS.
Built to withstand a variety of weather conditions, including rain, sun, and much more, the Series 2 Rangefinders are ready to go whenever you are.
Precision ENGINEERED FOR
ACCURACY & CONSISTENCY.
With over 800-yard range and accuracy up to +/- 1 yard, Series 2 Rangefinders are built to take on any course. Stay dialed and swing with confidence 100% of the time.
TAKE ON ANY TERRAIN WITH
ADVANCED SLOPE TECHNOLOGY.
Series 3 Max features our most advanced slope technology to accurately adjust your distance while taking hills into account for better club selection.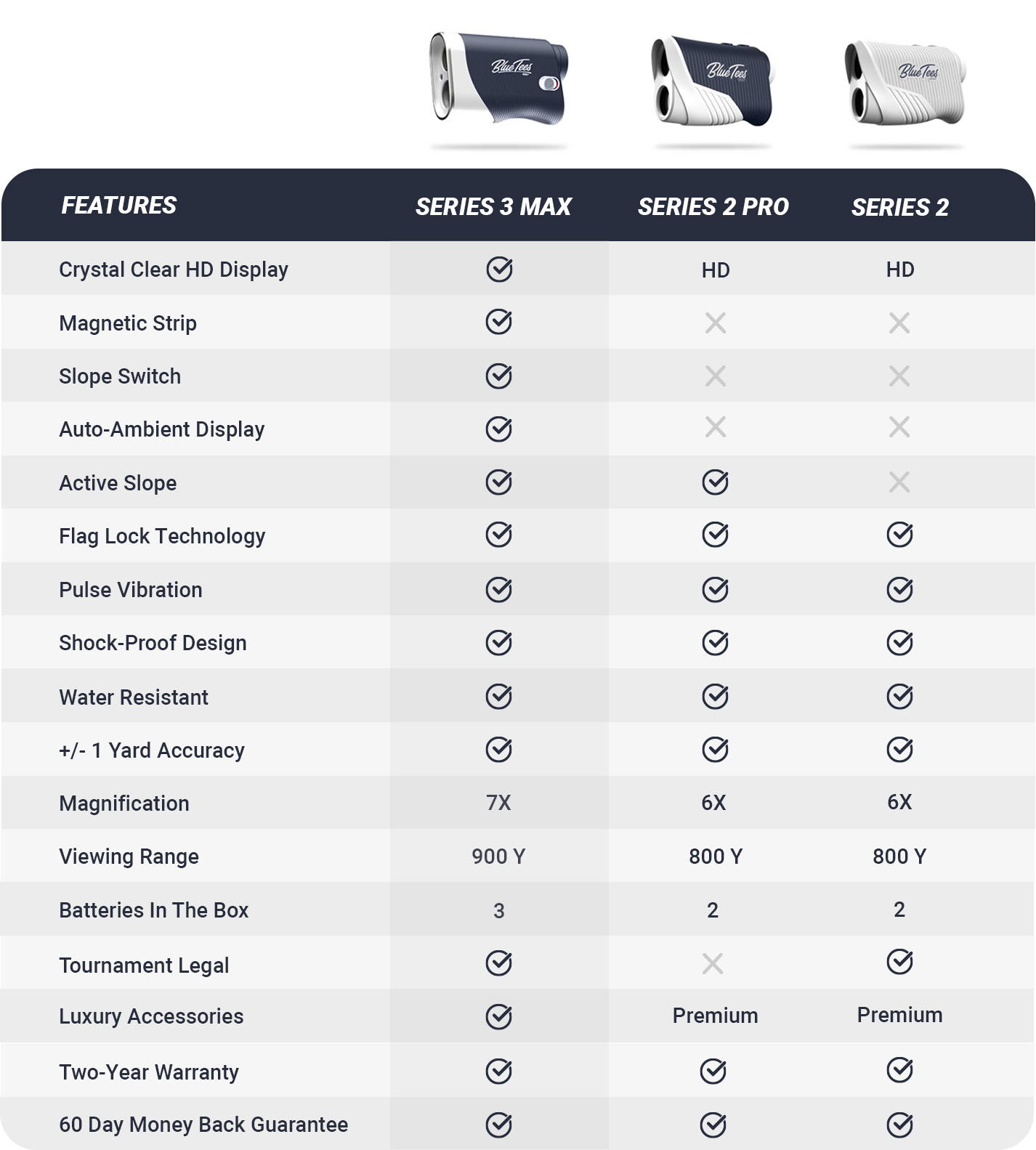 We stand by our products and our customers to guarantee an awesome experience.